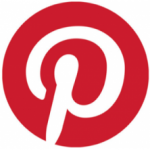 Pinterest may be a passing fad. But, heck, Twitter was predicted to be short lived, and it's still going strong.  So, ZimmerFish has gone PinFishy, in order to see what it's all about.
Research has convinced us that Pinterest deserves our attention. Simply put, it is a virtual bulletin board with collages of images and comments. Much like Twitter and Facebook, the magic of Pinterest is in the interaction with other users – sharing, commenting, and borrowing material, not just posting.
For marketers it's potential is huge. This is a new form of community… the on-line- drinks-with-friends, where you tell each other your latest great finds (a particularly female way to bond). What offers more effective marketing impact than having someone else talk about how wonderful you (or your products) are? Pinterest fills a unique niche in the spectrum of integrated marketing, providing lots of appealing visuals and unlimited reasons to share on other social media platforms. Do be aware of the copyright specifications, which essentially contradict the whole point of Pinterest.  You can read about that here .
Pinterest saw a 2,700+% surge in traffic since last year and people spend extended time exploring these these pages.  The average user household income is $100,000 and about half of users have families, so it's a dream audience for most products and services.
If you intend to use Pinterest as a marketing tool:
• Post things people would want to share, gaining exponential visibility.
• Make it personal, moving, entertaining, informative, or collaborative. 
• Clarify your CALL TO ACTION. What do you want users to do…go to your website or blog to buy or learn something, enter a contest, share a posted item?
• Think SEO – when you pin your products, add your website link. Write concise descriptions and carefully choose keywords.
• Cross-promote the content you publish with your blog, Twitter or Facebook page.
• Add a "Follow Me on Pinterest" button to your website and blog as well as a "Pin It" button, making it easy for people to share content with a single mouse click.
• Comment and thank users for pinning your items. Follow other users. Pinterest has the potential to become a highly effective customer feedback tool.
Here are just a few possible applications:
Contests: Contests can get really creative on Pinterest and can be promoted across a business' social media profiles. For example, hold a contest for the best image pinned of a customer using one of your products.
Market research: informal market research. Publish images of products, packaging, or ads in development and ask for people to share their thoughts through comments.
Education: Share your published how-to videos on YouTube or tutorials on your business blog. Create a pinboard for all of your helpful content to give it broader exposure.
Like anything new, this is fascinating, and comes with learning curves. Like any marketing tool or advertising medium, it has its place. It will be interesting to follow its trajectory.