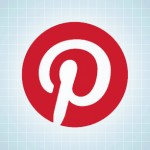 Here are just a few ZimmerFish picks of businesses which have used Pinterest effectively. By perusing these pages, you can get a quick sense for what pulls at your curiosity and heart, or drives some desire to share what you've found or dive deeper.
1. With a single board, the Michigan Lake to Lake Bed and Breakfast Association offers big value for their members, nicely showcasing and linking each.
2. See Red, as a color takes on a strong branding role for the American Heart Association.
3. Here's an accountant who understands how to think out of the box and bring some fun where others might not be able to imagine any.
4. Wisconsin's Marquette University recognizes that Pinterest is a perfect tool for creating interest in campus life and traditions as well as making potential students feel comfortable and already somewhat engaged in the institution. We think this article about the potential of Pinterest for universities has some value.
5. Nationwide Children's Hospital offers a little heart, a little education, a little branding. Yet another blog offers some thoughts about how hospitals use Pinterest.
And finally, one more resource to get you thinking pinterestingly.
If you find a particularly effective Pinterest approach, please comment below and post the link, so we can see. This is all still so young and new!  It will be exciting to watch businesses get their heads wrapped around how to create their best fit and maximize the potential.