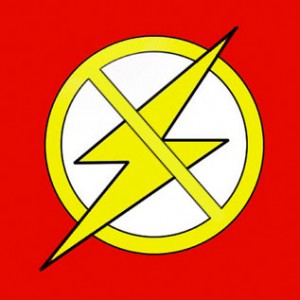 Adobe has announced that they will be doing no further development of Flash for mobile.  This is a defining statement, as they drive so many trends.
What's new and filling in the gap if Flash no longer applies? HTML5. This is the latest version of HTML, the standard the language that allows us to create for the Web.  It's comprehensive and versatile and opens the door to animation, though it's still somewhat in beta phases.  HTML5 is intended to enable seamless transfer and optimization from desktop to tablet to mobile.
HTML5, this youngster, is still awaiting approval by W3C (the powers that officially approve such things), so adoption has been slow. People are hesitant to invest in something without a guaranteed future.
Still, HTML5 has gotten the attention of digital marketers with promises that one can create and place ads of any size, rich with animation and interaction, taking consumers all the way through a transaction right within an ad.  Media planners can map campaigns across a greater breadth of channels than ever before.
Watch for even tighter geo-targeting, and two-way conversation for online purchases, letting customers ask questions about products.  The potential is still just that – great potential to be mined.
The trick is, as with all media, to determine when is the right time to apply it.  Simple answer? When customers are ready, meaning they're on mobile devices.  HTML5 is knocking at our door and is likely here to stay.
Check out this very fun and truly informative little book with a bit about HRML5.