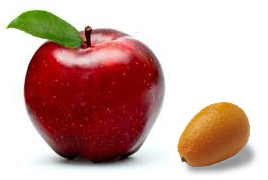 The Internet is still a relatively young medium for advertising.  Like any medium, it comes with it's own language.  In order to make good decisions and be able to compare apples to kumquats; to discuss your options with you, we all need to understand this language.
Today, and for several subsequent entries, let's look at some key terms.  We'll keep it short, so it sticks, and alphabetical, for easy reference later.
A
AD:
for use on the Web, and AD is generally a banner.  This is simply a graphic image (or set of images which are animated, called and animated GIF) of specific pixel dimensions.
AD ROTATION:
A Web site has a slot in which ads are placed (AD SPACE).  Various ads take turns in that slot – are rotated in the space.  This is usually done automatically by the Web site software.
AD VIEW:
Also called IMPRESSION. One view is counted for each time an ad appears on display to a viewer.
AFFILIATE MARKETING:
Web sites often offer ad space for other Web sites (affiliates).  There is generally some tie-in of product or market. Amazon.com created the first large-scale affiliate program.
B
BANNER:
a graphic image that typically runs across a Web page or in a margin. Animated banner ads have been shown to attract a larger percentage of user clicks.
BOOKED SPACE:
the number of available ad views on a Web site, that have already been sold out